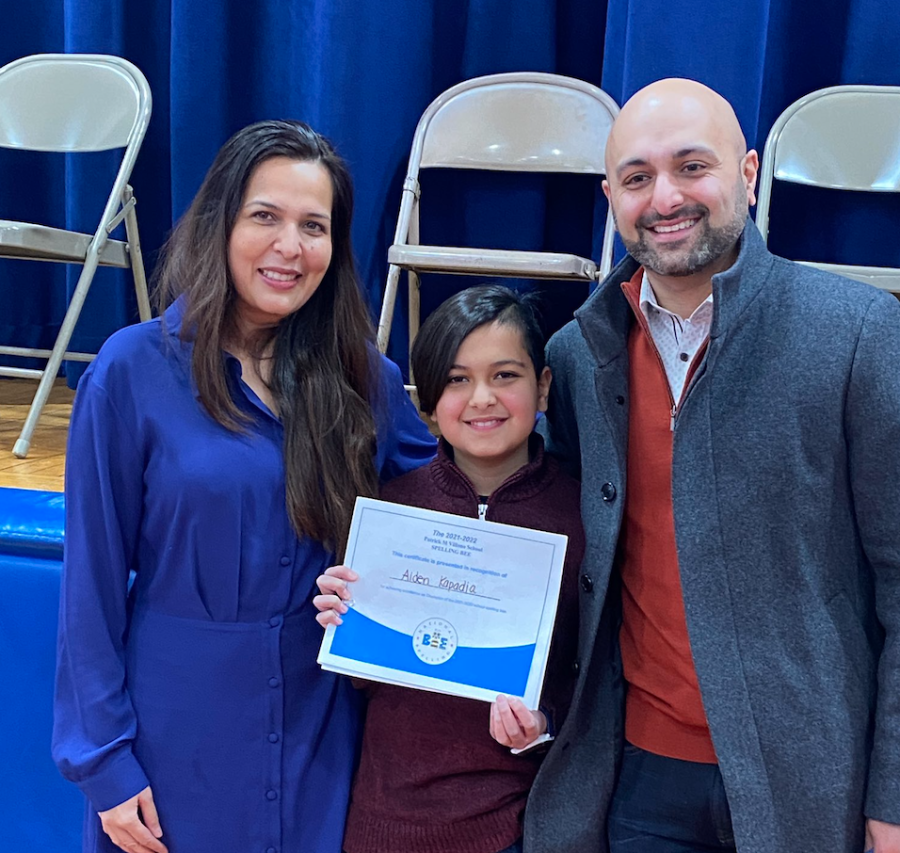 January 31, 2022 • 4 Comments
Aiden Kapadia won the Spelling Bee at Patrick M. Villano School. He advances to the North Jersey Spelling Bee in March. Kapadia will compete against students in schools from Bergen and Passaic Counties.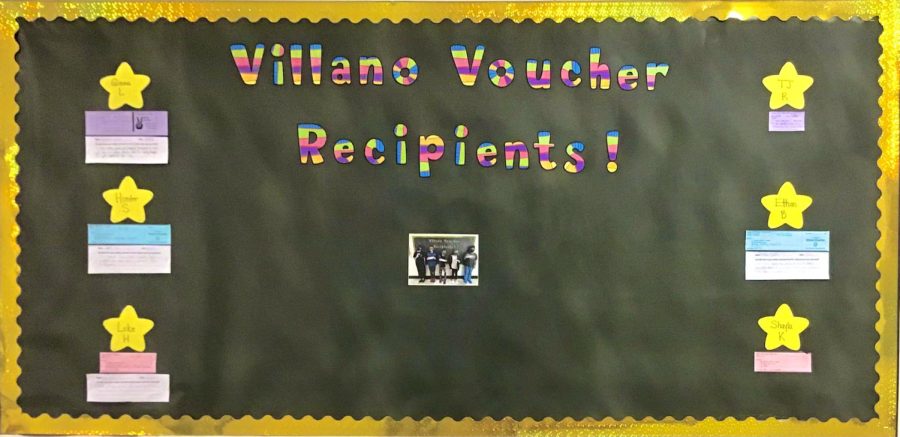 Olivia Gagliardo, Rosey Schaefer, and Joshua Varghese
January 29, 2022 • No Comments
"It felt good," Shayla Kayla said with a smile. Kayley is one of the first students at Patrick M. Villano School to earn a Villano Voucher this school year. Her homeroom teacher, Mrs. Catuogno, gave her one for offering...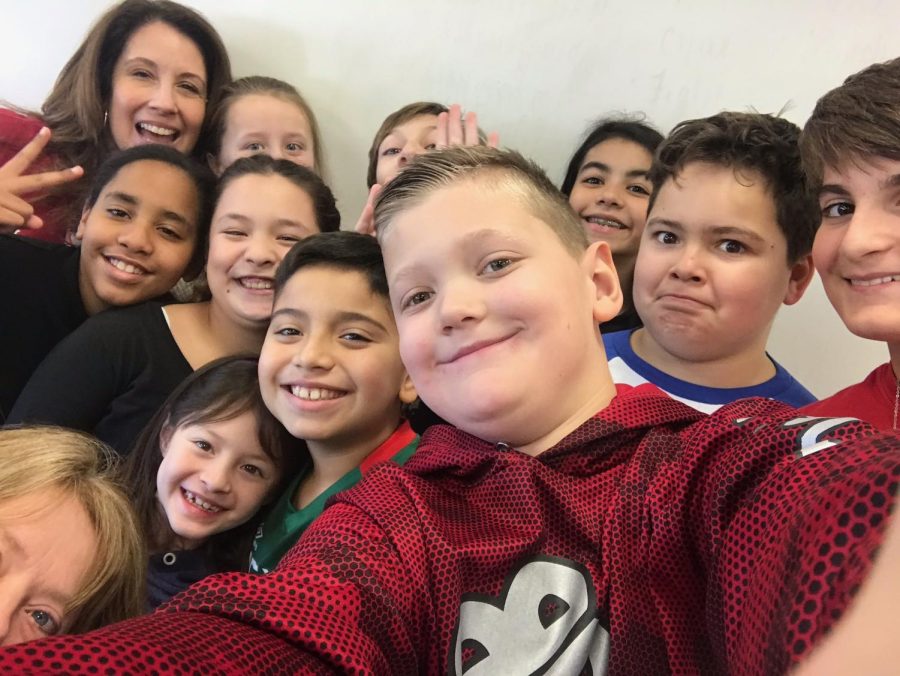 Maeve Gagliardo and Sydney Nepola-DeFelice
January 21, 2022 • 2 Comments
The last Friday of each month is a special time for students at Patrick M. Villano School. That's when Family Time happens. Family Time is a tradition where small groups of students from all grade levels meet with a teacher....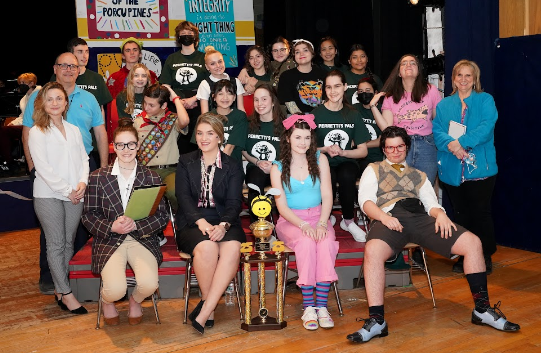 A musical comedy called The 25th Annual Putnam County Spelling Bee had audiences laughing and smiling. Students at Emerson Junior-Senior High School performed the play under the direction of theater teacher...
Poll
What's your favorite Valentine's Day tradition?
Loading...
Sorry, there was an error loading this poll.
January 28, 2022
Villano gained a new fifth grade teacher this year, Ms. Kenzie Sullivan.  Sullivan grew up just a few...
December 21, 2021
As winter break peeks around the corner, some students are thinking about fun activities to fill the...
Planning ahead for the winter holidays
December 20, 2021
The winter holiday season is here. Many students and staff members at Patrick M. Villano School use this...
December 1, 2021
A new social worker joined the Patrick M. Villano Elementary School community this year. Her name is...
November 10, 2021
You know the new subject, Heath and Wellness, but do you know the teacher? Colleen Malzahn is a new teacher...