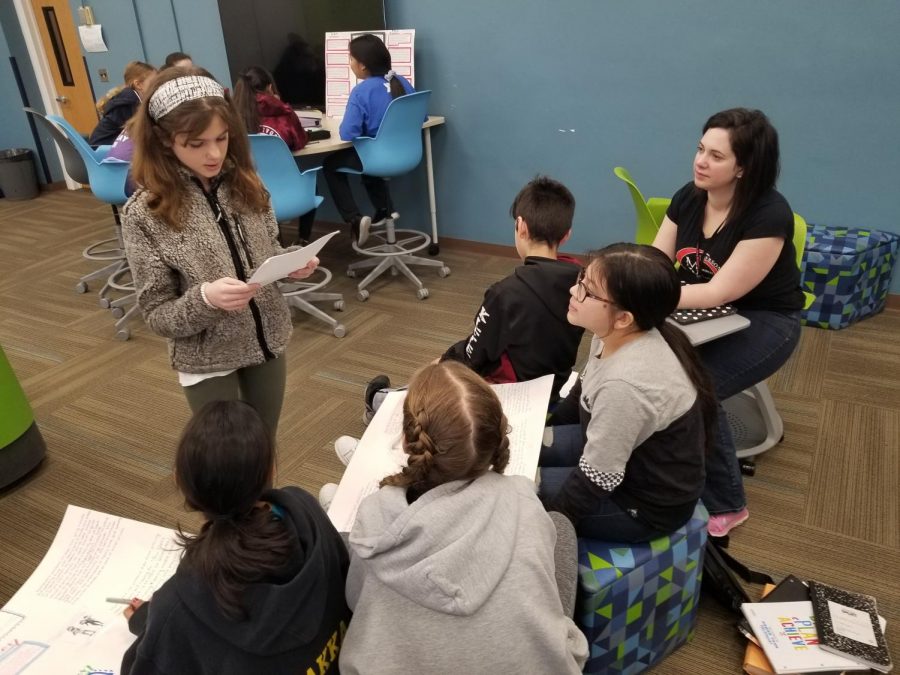 Kaitlyn Carey, Photographer
April 16, 2019 • No Comments
Schools should/should not distribute homework to students. Schools/should not allow students to use cell phones in class. Schools/should not require students to wear uniforms. Sixth grade students at Patrick M. Villano...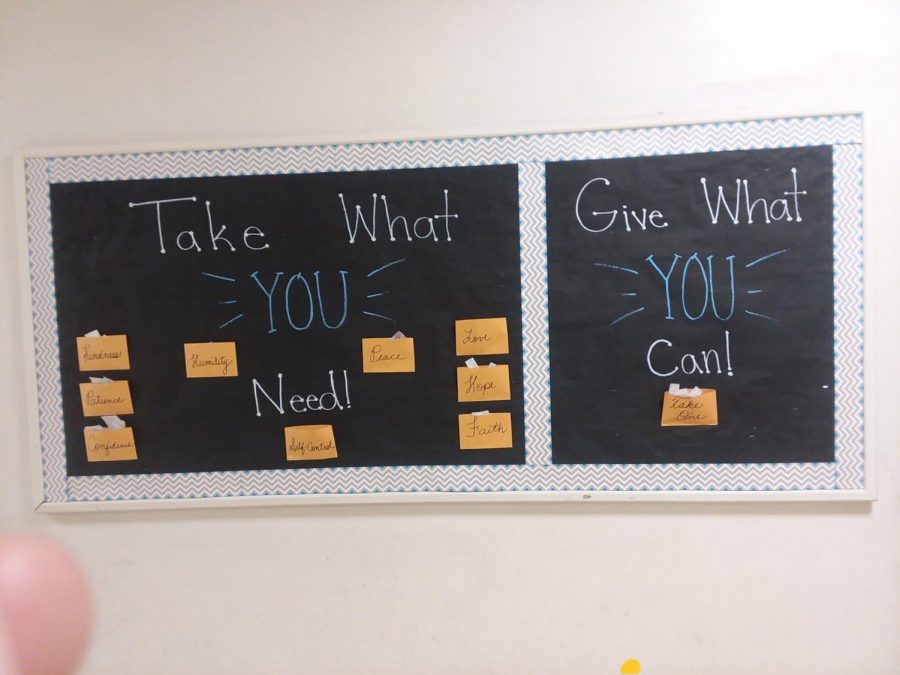 Jordan Marsh, Reporter
April 14, 2019 • No Comments
There's a new bulletin board in the main hallway of Patrick M. Villano School. The Give and Take bulletin board allows students who are in need of a "pick me up" to take an inspirational quote. There are various categories...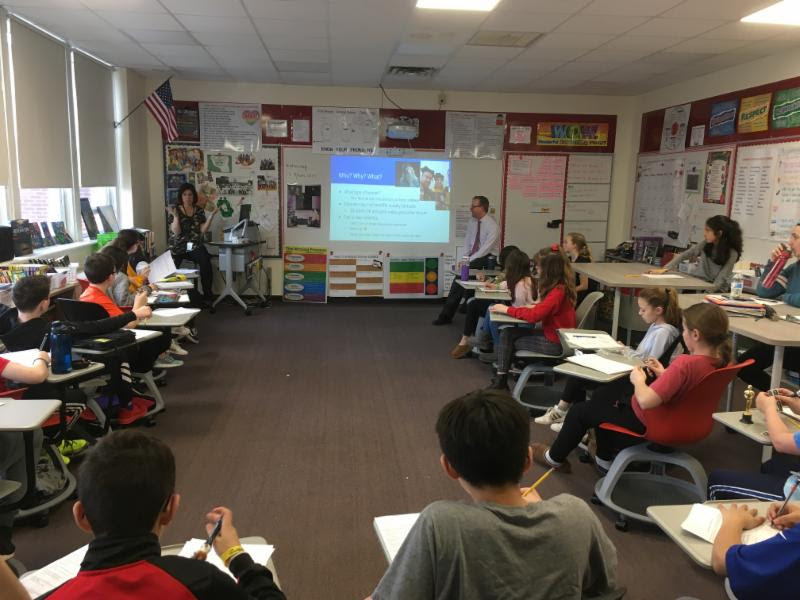 Brianna Peros, Reporter
April 1, 2019 • No Comments
Sixth graders at Patrick M. Villano School listened to career speakers on Friday. They learned about the following careers: Graphic Designer, Director of Field Services - Carfax, Director of Professional Development, Crime...

Loading ...