Book about Penny worth every cent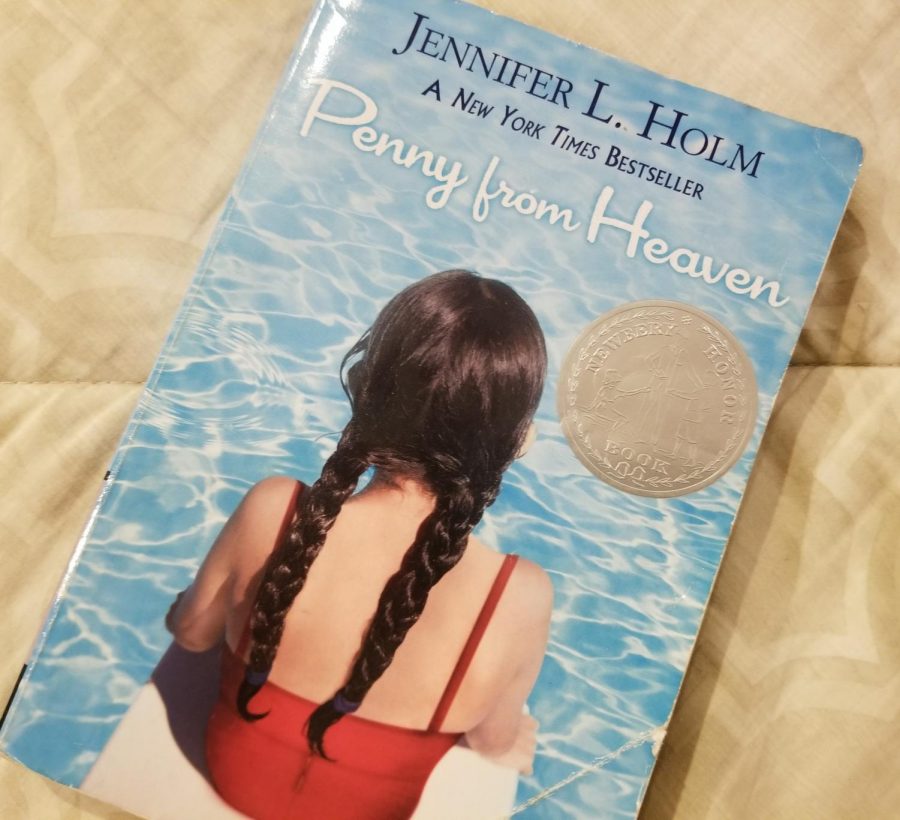 Angelina Brunelle, Reporter
December 20, 2018
We finally finished! Book discussion groups in sixth grade Language Arts class wrapped up this week, and one of the novels was Penny from Heaven by Jennifer L. Holm. The book is set in New Jersey in 1953 shortly after World War II. The book's main character is a girl named Penny who wants to know more about the death of her father, but no one from her family will tell her what happened to him. Penny overcomes many obstacles to find out what happened to her father.
"I rate the book 9 ½ out of 10. My favorite part of the book was when they all come together as a family at the end and celebrate. I think the theme is being thankful for your family and always respecting them no matter what happens," sixth grader Jillian Kleinman said.
Most people who read Penny from Heaven enjoyed it.
"I rate the book 8 out of 10. I felt that it's a great story about loved ones. My favorite part was when they all gathered together as a family and the part where she [Penny] didn't care about Pat and her mom's relationship anymore," JulianDublio said. "The theme was being there for your family because they're always there for you."