Music and comedy on the menu
April 18, 2022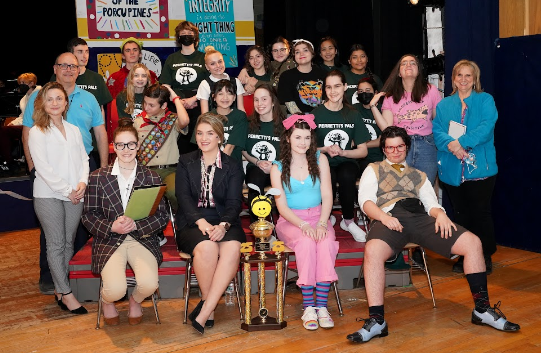 A musical comedy called The 25th Annual Putnam County Spelling Bee had audiences laughing and smiling. Students at Emerson Junior-Senior High School performed the play under the direction of theater teacher Bill Ullman.
"It was good because all ages could watch it," said fifth-grader Joshua Varghese. "It was a funny play to watch. It was really interactive."
The show is about elementary school students competing to win a $200 prize to pay for their future college.
"It was really cool to watch," said Maura Matthews. "There were cool effects like the lighting, and it was very creative. The cast members did a very good job."