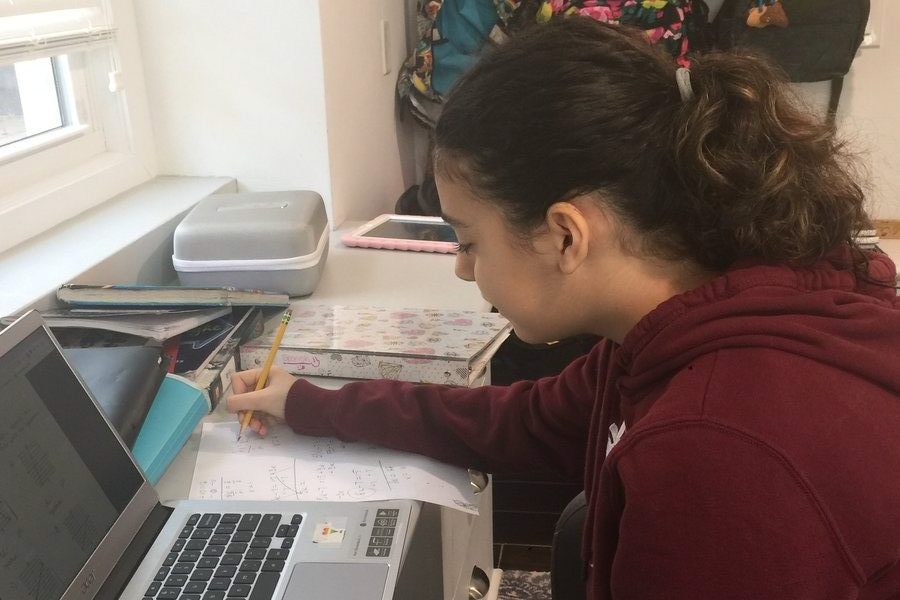 Siblings side by side for virtual learning
April 1, 2020
Home offices have turned into makeshift classrooms for students in the Emerson Public School District.
"I do my virtual learning in my office with my sister on the other side," Olivia Karathomas, a fifth-grade student at Patrick M. Villano Elementary School, said.
Karathomas complets Math and Language Arts lessons daily on her school-issued laptop. The district moved to online learning on March 16 following the closure of schools in the area due to the coronavirus.
"I think virtual learning is easy and a better way [of learning] while keeping a social distance," Karathomas added.