Fighting crime on four legs
December 19, 2019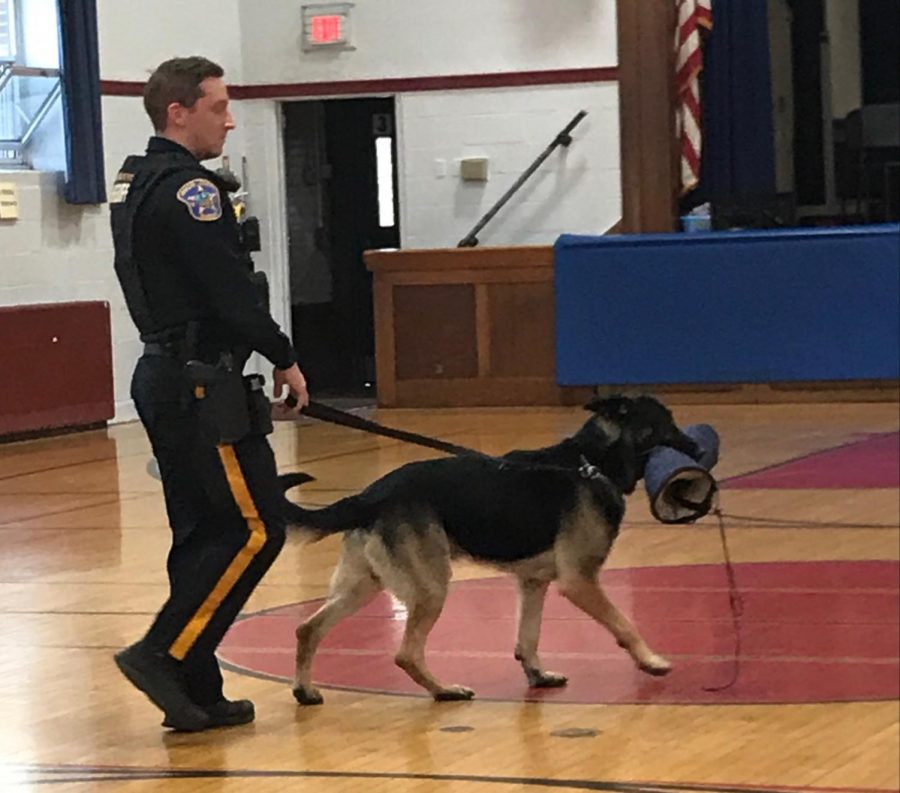 An officer and his four-legged partner from the Bergen County Sheriff's Office visited sixth graders at Patrick M. Villano School this week. Officer Ryan O'Neill talked about what he and his three-year-old German Shepard partner, Max, do as part of the county K9 Unit.
"An interesting thing about the K9 Unit is that they [canines] are able to smell things that us humans can't smell. They can smell out people, they can smell bombs, and they can find weapons," O'Neill explained.
Max can track people on the run by detecting their sweat, O'Neill said. Max is also able to find elderly people who are lost or children who may be kidnapped. Canines like Max are even able to sniff out other dogs, as well. According to O'Neill, the K9 Unit is one of the hardest units to join as it requires a lot of training. Max now lives with O'Neill and his family. He is one of several dogs in the county's unit. Not all are German Shepards, but each remains in service for about eight to 12 years.
The school visit was the idea Thomas Monahan, another county officer.
"I chose to be a sheriff's officer because it is a lot of fun, and I love to help other people whenever I can," Monahan said.
Most sixth graders found the demonstration fun and informative. They were allowed to pet Max and ask questions of O'Neill.