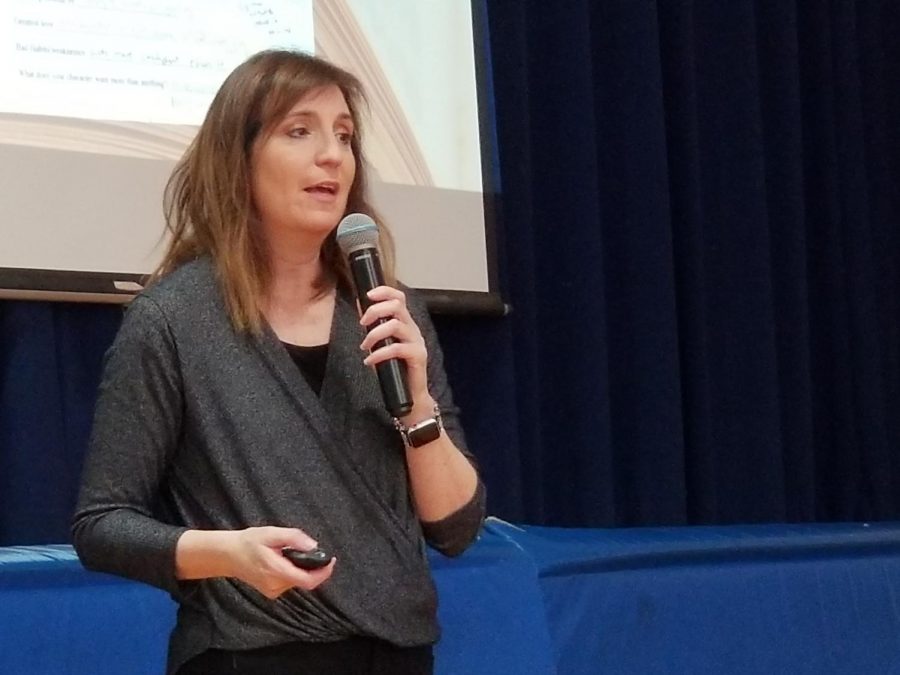 Childrens' author visits students
March 17, 2019
For the first time in years, a published childrens' author visited students at Patrick M. Villano School. Wendy Mass talked with students on Friday, March 15. She gave writing advice that included the top three places to get story ideas: your experiences, observations and imagination.
"I think it's WONDERFUL! The students can meet an author of a book they all read, and they can talk to her about her experience writing the book," third grade teacher Michelle Pierce said.
Pierce is one of several teachers on the school's reading committee. The committee planned the visit with Mass. She has written many realistic fiction novels for young adults. Students in grades five and six read her book Candymakers, while students in grades three and four read Bob as part of the "Two Schools, One Book" program. Along with the author visit, Mass signed some of her books ordered by students. Books included Space Taxi: Water Planet Rescue, Time Jumpers: Stealing the Sword, Pi in the Sky, Jeremy Fink and the Meaning of Life and The Great Chocolate Chase.