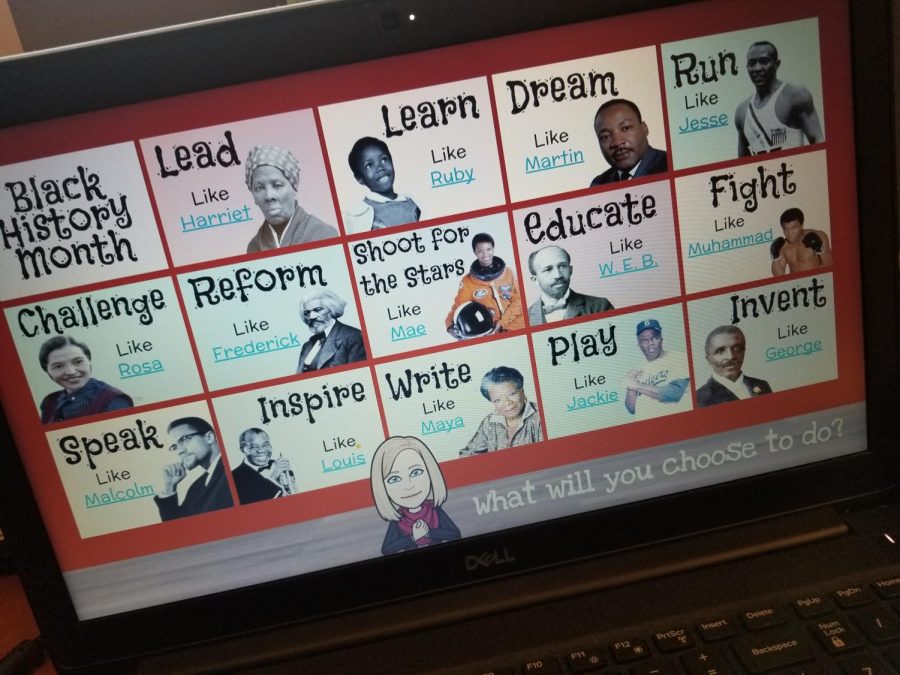 Jacqueline Astimbay
February is more than Valentine's day. It's also Black History month, a time when African Americans are recognized for their achievements. Students at Patrick M. Villano School honored those who are remembered for their contributions, bravery, and sacrifice.
"I think of Harriet Tubman because she risked her life and saved lots of slaves by going through a railroad lots of times," Claire Reilly, a sixth-grade student said. "I also think of Barack Obama because he was the first African American President of the United States. Black history month means to celebrate the accomplishments of what African Americans have done."
Sixth-grader Mia Woodward also thinks about those who fought for equality.
¨I think Martin Luther King stands out the most to me because he made amazing speeches and he really fought for what he wanted. Black History Month means to me to celebrate all of the African Americans,¨ Woodward said.
According to the History Channel online, the second week of February was originally set aside to honor African American's achievements. That week is when the birthdays of  Abraham Lincoln and Frederick Douglass are celebrated. In 1976, President Gerald Ford set aside the month.