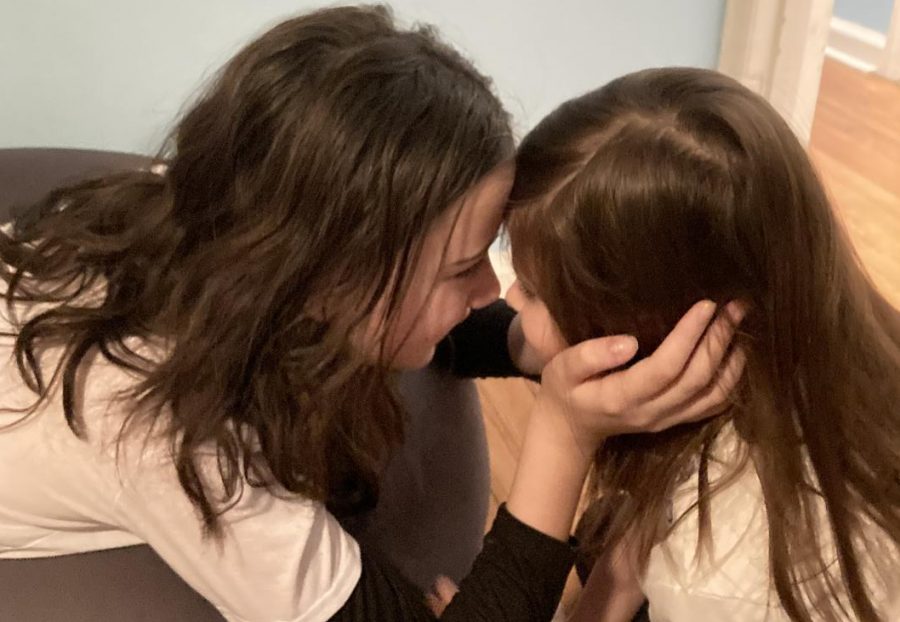 Vacations from school aren't just welcomed by students. Teachers at Patrick M. Villano school enjoyed their recent winter recess, as well.
"Over the past several days I truly enjoyed the opportunity to slow down and take a break from technology," said Dennis Gordon, the Digital Citizenship teacher. "I spent time reading and completing puzzles. It was rejuvenating."
The Emerson Public School District was on winter recess Monday and Tuesday, February 15 and 16. With all the time already spent together at home due to quarantines and the coronavirus, some people may think that siblings have had it with each other. However, 6th grade Science teacher, Elizabeth McClafferty disagrees. She said her two children got along really well during the long weekend.
"… Most of the time they are laughing together, creating stories, acting out plays or inventing something completely new," said McCafferty. She shared a photo of her girls. "I managed to catch this moment between them, I love how much they love each other. This immediately resulted in a wrestling match, but the love was still there."
Kate Cremonese, sixth grade Special Education teacher, said her recess was fun. She spent a lot of outside time with her two young boys building a snowman in the front yard.
"The snow was the perfect consistency to build a snowman, so we tried to make the best one that we could," Cremonese said. "We also made snowballs, but instead of having a snowball fight, we decided to have a catch with the snowballs."
While some teachers played out in the snow, Brianna Moccia sixth grade Language Arts teacher stayed warm inside.
"My favorite part about our recent winter recess was having a few extra days to rest and relax. I was able to catch up on some shows and watch a few movies. I also enjoyed not having to set my alarm!" said Moccia.
As the weekend ended and the snow melted, these teachers returned to the classroom thinking about their fun winter recess.