District discusses virtual education
March 11, 2020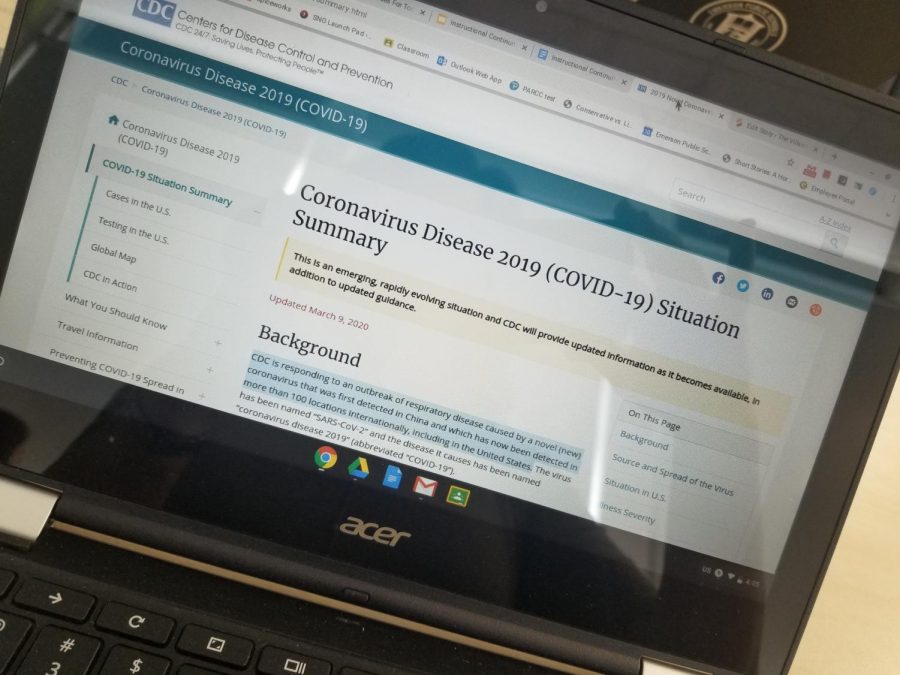 ---
The Emerson Public School District is preparing its staff and students for the possibility of virtual education should a closure happen due to the coronavirus. All after school clubs were cancelled today for a staff meeting, and there is a half day of school on Friday so teachers can discuss lesson plans.
"I think that the prepping for school is important because we have our Chromebooks to do school work on," Alexandra Palladino said. 
Palladino is a sixth-grade student at Patrick M. Villano School who is aware of the coronavirus. According to the Centers for Disease Control and Prevention (CDC) website, "CDC is responding to an outbreak of respiratory disease caused by a novel (new) coronavirus that was first detected in China and which has now been detected in more than 100 locations internationally, including in the United States."
Tyler Pesca, another sixth-grade student, appreciates the precautions at school but has concerns.
"I feel that the school is trying to take as many precautions as necessary for us students to stay in school yet feel safe, but also I feel worried," Pesca said.
Both students said hand washing and hand sanitizer use is encouraged in school. Pesca noticed that a new hand sanitizer dispenser was added to the gym area. Palladino said she keeps her hands away from her face as a precaution.